#StayTheFHome is an action to urge people, stay home and not spread the coronavirus. Here is what you can do cryptocurrency oriented. See what creative you can do with your Bitcoin when having home quarantine.
The ideas on what to do during COVID-19 Pandemic quarantine for bitcoin and cryptocurrency enthusiasts. Crypto action plans will be short and to the point so if you enjoy them you can do more research and spend time this way instead of just clicking here few links. Who knows, maybe those will be just the start of the rabbit hole ? Of course we will not speak about buying bitcoin or trading cryptocurrency on Binance or Bittrex as those are obvious, we will get more creative.
Honestly don't count the lock-up will be 2-3 weeks or even a month, prepare for a longer time. Add your ideas and finds in comments.
Help Fighting Covid Virus with NVIDIA cards


It's a very old app where you share some power of GPU to help do medical research now added covid-19. https://foldingathome.org/start-folding/ Some cryptos even use this as their mining (they can comment).
Watch Crypto and Financial Documents and Movies on Netflix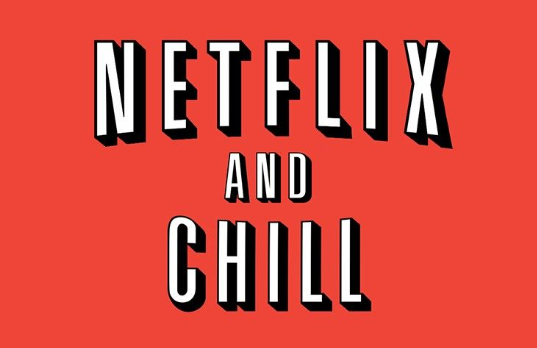 Dont waste time on usual TV shows or Comedies. Here is some amazing Bitcoin Netflix streaming films to teach you about cryptocurrency and economics. Some suggestions:
The China Hustle
Dirty Money
The Big Short
The laundromat
How to sell drugs online fast
Betting on zero
Silicon Cowboys
Self Made: Inspired by the Life of Madam C.J. Walker
Fyre: The Greatest Party That Never Happened
Worth to note you can watch together with friends using Netflix Party Plugin
Register to Secure Cryptocurrency Exchanges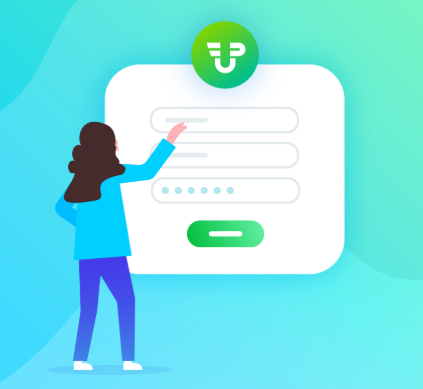 Remember when in 2017 on the bull run exchanges were closing registrations and people even sold accounts to others? A sure thing is its better to have accounts than not. Registration is boring and often you don't wanna do it but this time… try registering to bitcoin exchanges that don't need documents like KuCoin or Bibox plus choose others from no KYC AML crypto markets list. If you want to try to also get an account on exchanges that need documents but are awesome, worst case you won't be able too, yet you can try – why not? Especially check Bittrex and Okex but there is plenty more.
Play Bitcoin Oriented Mobile Games
There is many bitcoin Android and iOS games to play about cryptocurrency mining and trading. Here is a few you can try:
Bitcoin Blocks – Get Real Bitcoin Free
Bitcoin mining: life tycoon, idle miner simulator
The Crypto Games: Bitcoin Tycoon
Idle Miner Simulator – Tap Tap Bitcoin Tycoon
CryptoWord – Earn free BTC
BitcoinMiner – Platformer Game
Bitcoin Billionaire
Merge Cats – Get Blockchain Crypto
If you register to Ionomy exchange (no documents needed) then you can play games on iOS/Android with its login and earn crypto.
Crypto Gravity
The moon or bust
Offroad Heat
Install Masternodes
Some coins pay you just for having wallets and servers having some chosen number of coins freezed as masternodes that help secure the network. The amounts and ROI differs per coin, usually the setup method is the same everywhere, you can use this masternode setup guide for example. There is many coins using this technology but below a few to look at with their MN numbers. Keep in mind coins prices differ so sometimes for 1 masternode of 1 coin you can have 5 on few others. Prices check ie on Bittrex as it has most of these coins listed for trading.
DASH – 1000 coins
EXCL – 5000 coins
PIVX – 10000 coins
SYS – 100000 coins
XZC – 1000 coins
Get free Bitcoin from Faucets
When Bitcoin started you could get from bitcoin faucet of Gavin Andersen 5 Bitcoins which were worth pretty much nothing or cents. Now still there are free cryptocurrency faucets that pay satoshi since years also worth not much (until you stack satoshi to bigger number). Who knows what can they be worth in future? I suggest only two sites, they work from years and about freeroll for bitcoin every 1-hour there's plenty more – games, multipliers, deposits, bank with passive income and more. Try FreeBitcoin and Cointiply. Put the site on newbar and just click when you remember.
Mine Some Cryptocurrency
You are too late for old times of mining Bitcoin or want to remind yourself how it was to get coins from computer power? Now with zero skills you can do that even on worst laptop or computer. Register to Minergate and download their software. It auto choses what to mine, installs all drivers and makes you coins on Windows, Mac, Linux and more. If you have Windows but want to mine even more or buy mining power from others check NiceHash system. Those two are used by both noobs and pros for mining most profitable coins with hands-off.
Install and Try New Internet Browsers
You probably use Chrome or Firefox, but there is better options that integrate crypto. For start Brave (CLICK HERE TO INSTALL) which uses chrome engine but has more privacy and speed. Yes, all stuff you have on Chrome you can import there or load 100$ chrome apps but its gonna be faster and eat fewer resources. If you also wanna try a browser that supports crypto and has free VPN go for Opera Browser.