Bitcoin address that was not active since 2014 (so which didn't move a dime even on the 2017 madness) 66,233 BTC worth around 257 million USD today to an unknown wallet.
This is worth more than some exchanges do volume of daily.
If this was moved to exchange, we would see a total panic yet it went to possibly another cold storage wallet (for example to claim Bitcoin Cash and then forks of it ie BCV) or for an OTC trade.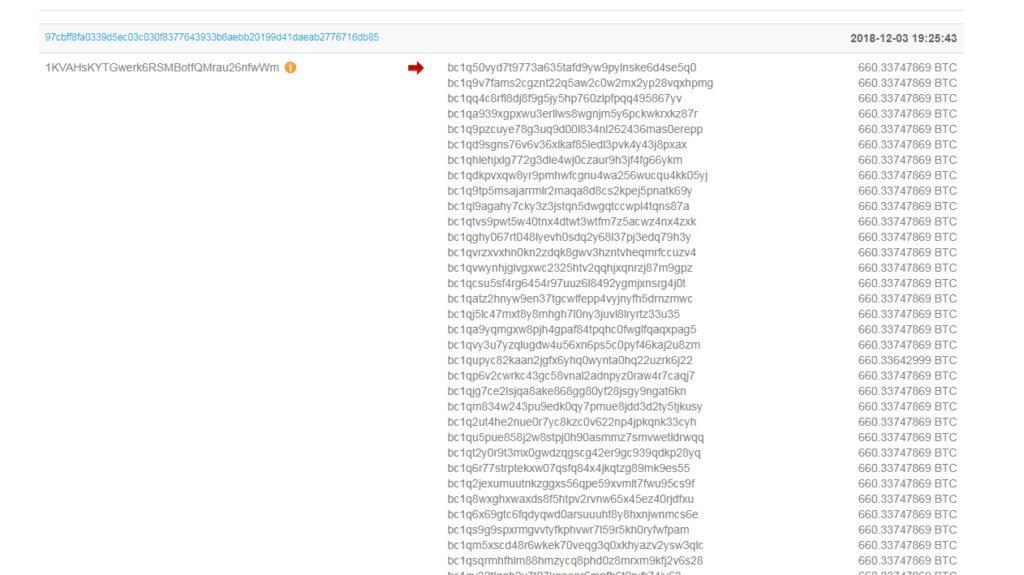 Later on we saw that from the original wallet 1EBHA1ckUWzNKN7BMfDwGTx6GKEbADUozX (blockchain explorer link here) coins were moved to 1KVAHsKYTGwerk6RSMBotfQMrau26nfwWm and cut into loads of 660.33747869 BTC transactions to bc1 addresses aka segwit. WIll those end on Lighting Network node or will slowly move somewhere to be dumped ?
Worth watching.