This month im late but still there is interesting cryptocurrency projects you can enter. So lets not waste time and go for my list of investments this month.

HEAT – it is a 3.0 cryptocurrency standing for Heuristically Enhanced Asynchronous Transactions Ledger and it allows you to exchange ETH, BTC and FIAT just from their wallet. You can currently buy it at C-CEX as well as decentralized exchange based on Bitshares – OpenLedger. It is not just a coin but a whole ecosystem allowing you to create apps, ICOs, Escrows, Marketplace and other things. If this brings what it promises it can be a really big thing. Its in ICO prelaunch mode and trades already. It is the new way of getting actively involved in Trading such asset.
ICOO – it is actually a token on OpenLedger which allows you to participate in ICOs and presale trading of ICO coins on the exchange. For example if ICO of some coin ends, even before coin goes live they can add it to exchange, start trading and pay people dividents from fees made. We could call it an ICO if ICOs. If you register to OpenLedger with this link, use coupon extrabonus on http://icoo.io then if you buy enough tokens you will receive free OBITS (another traded token on the network that keeps raising in price). If you already have account, nothing stops you from having another one. There are last 3 days before this sales end.
EXCL – this 2 years old coin has new developer and been swapped and restarted now with new functions like MasterNodes, CoinMixing (for anonimity of transactions) and more. Already trades on Bittrex and using EXCL you can buy access to private bot which is watching altcoin markets on discounted price. As a reminder – EXCL used to have discount on Hard Rock Hotel bigger than any website of booking.com alike could get. There is more sales coming i can tell.
ETC – Ethereum Classic. After DAO hack and ETH initial team deciding to HardFork the coin, people who do not like moving the time back due ot bad decisions decided to keep original coin running. It is currently traded at most spots and you can even margin trade it on BitFinex and BitMex. Totally worth watching and if you missed original ETH ICO.. This might be a time machine for you.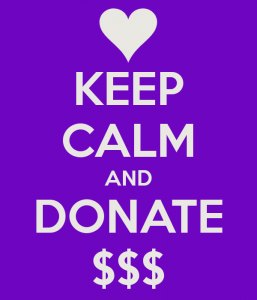 IF MY TIPS HELPED, WHY NOT GIVE A TIP BACK?!
Buy me a beer and let karma come back to you!
* BTC 19CJ5vY3kh6MnEUttRxygwDYj7zXZMQUGb
* BTS kc069
* ETC 0xda2a2cc4400bd91c527abe8aefc425a68d31e03b
* ETH 0xe2499790bb21c4d8b7bfc989219064d5a1b2758e
* LISK 11829638986194193745L
* LTC LfU3NJNSfue9wiHJkHH28DXHkgtbofNXKV
* STEEM kingscrown
* SYS ScBE9AtSBeyX9MJsBCBV86ELGApc4k6Rd5