Took some time but we are back with No Bias Interviews and starting with a great guest, CEO of Changelly!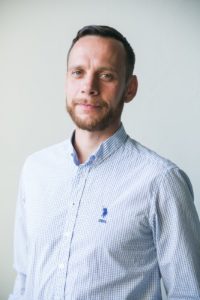 Changelly started in 2016, what's your background in crypto?
Actually, Changelly rocket was launched on April 12th, 2015, the International Cosmonautics day. In the beginning, there were just a few cryptocurrencies listed and about five people involved in the project. For the last three years our team has succeeded in transforming a small start-up project, created by a team of crypto-enthusiasts, into a high-grade, fully competitive product that gained prominence among millions of users. I joined Changelly in July 2017 and launched new business processes. We improved service quality, expanded range of partners, contributed to the marketing strategy and shaped development of the company as a whole. Starting September 1, 2018, I assumed the position of CEO.
Many people say and it looks like Changelly, Hitbtc, Minergate, Freewallet all grew from one business and spread. What's the connection between those?
Since crypto industry is very dynamic and our product is considered to be the leading instant crypto exchange service, we find it very important to partner with all the key players in the industry, including those that are mentioned. However our partner network is quite extensive, you can find the full list of Changelly partners on our website's "Our partners" section.
Are you going to add LightnigNetwork support or Segwit ?
At Changelly we keep abreast of all the developments, embrace all the cutting edge technologies that are provided by the fast growing crypto community and assess its applicability for our product. We've recently activated support for Digibyte Segwit addresses.
What is the most bought and sold crypto on your site and why do you think this happens?
The most bought crypto is the one that happens to be hot within the crypto community. Besides the obvious Bitcoin and Ethereum, at the moment it is Ripple.
The most sold crypto is generally BTC. As it is considered to be the base and the most trusted asset on the market, people mostly keep their savings in BTC. As soon as people are starting to get better at crypto, they then exchange BTC for other trustful assets if needed.
Do you plan on making trades more anonymous, currently people need to use emails and such.
We strive to fully comply with the European requirements for the crypto market. Thus, the authorization procedure on our service is always based on the industry regulators requirements.
If one came and sent you big number of BTC to sell ie for LTC, lets say 10000BTC, what would happen? Would system freeze?
In case of large amount, Changelly risk management system will score the transaction. It won't hurt to mention that such transaction will trigger AML (Anti-Money Laundering). The user will be suggested to pass the KYC procedure in order to verificate user's personality and the source of funds. It also won't hurt to mention, that our service has some technical limits, as do all IT products.
What do you think price of BTC may be in next 365 days. Would ETF approval make the price go up or down in the long-term? Futures made it dump.
I don't think it's worth trying to predict the price of BTC long-term. Anything can happen within a year, whether it's a launch of a stunning new crypto technology or a new big player entering the market. Such predictions are usually made for the purpose of attracting audience. If someone is well-versed in blockchain technology, it doesn't mean he can predict BTC price, as it doesn't always correlate with the industry development. The price move can easily be caused by psychological hype and not be related to the industry situation at all. That's why I wouldn't give any long-term predictions. But I truly believe that a year from now BTC price will be higher and less volatile.
As for Bitcoin futures affect – I think it was cash market BTC players that initiated the dump, not vice versa. Futures just allowed easier and more legitimate access to Bitcoin market and gave the ability to play it both long and short. ETFs – is yet another official venue for BTC players. Both in early stages, so BTC trading volume is still dominated by the crypto exchanges. In my opinion, the ETF price will closely track the price of the BTC itself. Like the futures, the ETFs will follow BTC, not vice versa.
If not BTC or ETH what project would you bet money on right now and why ?
When investing in cryptocurrency it's crucial to distinguish between pure speculative projects and true utility token projects. I wouldn't recommend investing only for the reason of price increase in the future. Instead, choose a project which you find useful for your own business and which you believe in.
What are plans of Changelly for now ?
We're doing our best to keep the top spot among the instant exchange services on the crypto market. As I already mentioned, it's crucial for us to ensure compliance with international standards of transparency and security in order to meet all the market regulators requirements and to keep our user's assets safe. Another major goal for the product is scaling the partners and products matrix. We're also incorporating in Malta at the moment as it proves to be one of the most crypto-friendly countries. So this decision fully meets the needs of our business.
Do you want to release own tokens to ie make fees smaller or do other usage like current exchanges do ? Or maybe run some type of ICO.
We haven't considered filing for an ICO. However, we plan on launching our own token. At the moment we're working on technical aspects of the token usage and optimization of user experience.